---
Adamantis ::: Adamantis 2017.10.31
Second in the Adamantis series, where I dig in my cd collection to bring you some dark sounds.
For this episode I relistened to all my Maschinenfest compilation cds to get in the mood for this years edition.
Had a great time btw! Finally saw Lustmord live, quite impressive. No Lustmord in this mix though but other great artists, hope you enjoy. If you do please share/comment/favorite thank you!
Original artwork: -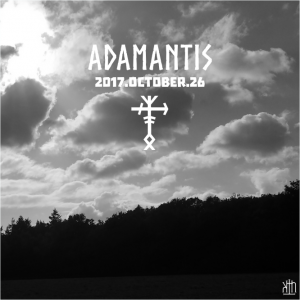 Kraken - nachtschade (Pflichtkauf)
Brighter Death Now vs Grammal Seizure - Hunger for Love (remixed) (Pflichtkauf)
Trepaneringsritualen - An Immaculate Body of Water (Pflichtkauf)
Asche - Control (Morgenstern Version) (Pflichtkauf)
Kirdec & Xabec - ...To Tharsis Tholus (Pflichtkauf)
Gjöll - Derive with cut-throat Mind (Pflichtkauf)
Camanecroszcope - at phlegehon's mouth (Pflichtkauf)
Kommando - High on Ezeopam (Pflichtkauf)
In Slaughter Natives - Tearing My Life Away (Pflichtkauf)
Deutsche Nepal - Passolini Nightmare (Pflichtkauf)
Ah Cama-Sotz - Deceiver (Pflichtkauf)
Control - Flenskog (Pflichtkauf)
Inade - The Collision Of Conscience Mfmix (Pflichtkauf)
Xabec - Der innere Kreis (Short) (Pflichtkauf)
Listen here:
http://www.thekultofo.com/the-second-adamantis/